Your Relationship's Bucket List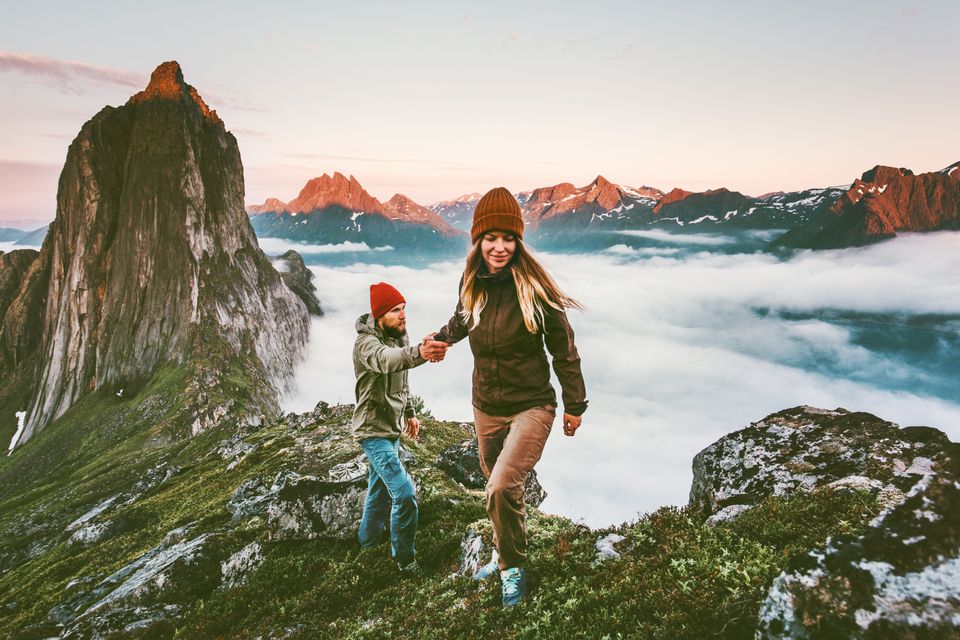 We don't want to alarm you, but next week is OCTOBER!
Can you believe it?! Don't worry, we are going to end this month with a particular topic before we move on to a spooky new date night topic next month!
Throughout September, we've been talking about discovery and how to create those special moments within your relationship that you will always remember! Well, this week, we are going into the future!
---
WEEK FOUR: A BUCKET OF DISCOVERIES
At the beginning of the month, we talked about how the sense of 'discovery' feels more prominent at the beginning of the relationship. And on the surface, it makes sense.

There are so many exciting feelings being created, and your mind (and heart) can't help but think about the next date. You are discovering a whole new world. A unique, fantastic point of view. No one there to tell you no or where to go, or even that you're only dreaming. (👊 first bump if you're singing along 🧞)

An essential ingredient for that young love was anticipation. The butterflies you get thinking about what adventures await with this new, beautiful person in your life. Discovery comes easy.

Now let's skip ahead, one, five, ten, fifty years. Do you still have those same butterflies? Do you still wake up wondering what things you're going to learn about your partner?

If not, that is totally okay (and you're not alone)! It's a natural progression, especially as you accumulate more responsibilities (work, school, kids, mortgages, yada yada).

But what we want to challenge you with is this: how can you get that anticipation back? Over the last few weeks, we've broken down different ways to build discovery into your relationship. The last thing we want to talk about is how you can get back that anticipation.

❤️ ❤️ ❤️

We've all heard of a bucket list, right? A list of things you want to do or accomplish during your life. See the Grand Canyon, backpack around Europe, visit every baseball park in America. These dreams give us drive and ambition. And even if we don't get around to all of them, we can spend hours thinking about them, picturing us accomplishing them. Those feelings are powerful.

Well, what if you created a bucket list for your relationship. Things you both want to do or see together. And what if, at the beginning of every year, you committed to scratching at least one of those things off your list. You plan and schedule everything out 8 or 10 months in advance just to make sure you save up, coordinate time off, or plan for babysitters. Think of all that anticipation you'd create planning and thinking of your future experiences with your partner.

Now, we don't think you should spend every waking moment thinking about this event in the future, but the point we are trying to make is that it is not impossible to create some of those feelings you had when you were first dating, even if you've been together for a long time. And, setting up a few ideas for the future is a fun thing that can help!

In fact, your list doesn't even have to be anything fancy. It could be a list of things you want to do in your city—a list of date night ideas you want to try. Different restaurants you want to dine at over the next year. Anything that ignites a sense of wonder, excitement, and anticipation.

Even sitting down and creating that list can be super fun, and we don't want to discourage you from doing that, BUT one of your date ideas on Thursday centers around creating this list. And, of course there will be some fun twists and turns. So keep an eye out for that!

To tide you over, our Monday Motivation this week is about discovering some of the things your partner might add to their list. That should ignite some fun conversations!
---
MONDAY MOTIVATIONS
MY HONEY'S BUCKET LIST
What sorts of things do you think would be on your partner's bucket list? Well, now is your chance to find out! Every night this week, find out one thing your partner would add to their list. Make sure they explain why and give a backstory to their interest.
Another fun idea is for you to write out a list of ten things you think your partner would add to their list. Once you both have created the list, share it with each other and see if you or your partner were right!
---
Date Night Ideas
What are three fears you want to conquer during your lifetime?
Today is also a very special day. It's the last day of the Discovery Digital Date Night month! We know…we know, it's super sad. But we have some great date ideas for you, and guess what! Monday marks a whole new month of content! You'll have to wait and see what it is, but we know every couple can benefit from what we are bringing in November! So get ready!
But for now…your last round of discovery date ideas!

Premium member? Click below to see this week's set of date night challenges!
DATE NIGHT IDEAS