How Your Partner's Hobbies Can Strengthen Your Relationship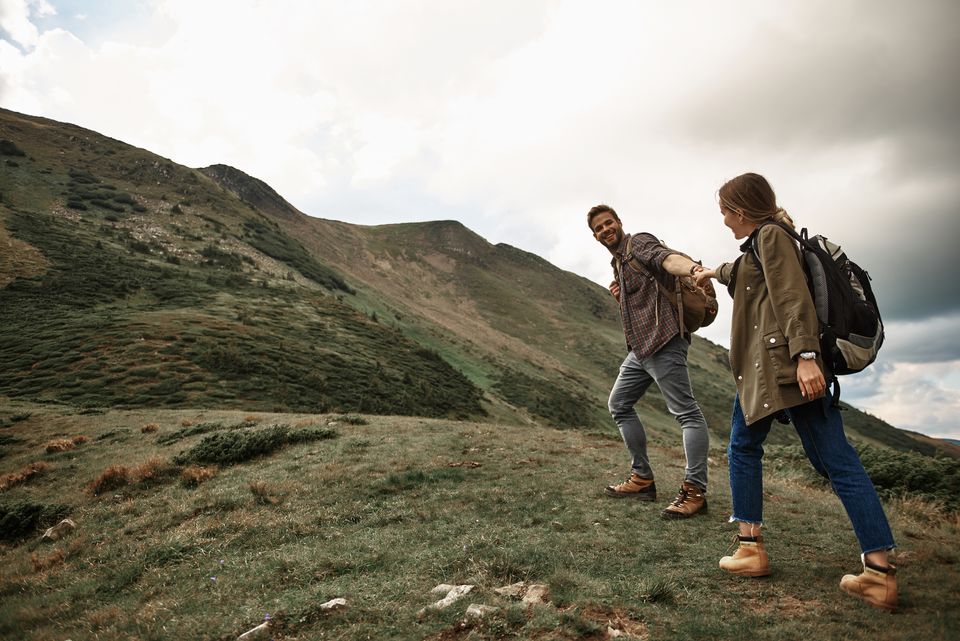 Without any hints, name your partner's top three hobbies...
Who's ready for a new week of discovery?! We know YOU are! This week, we are focusing on your individual hobbies and interests and how you can use those to connect with your partner!
---
WEEK TWO: WHAT'S MY HOBBY?
Do you know what's great about your partner? They are unique. Every person has their own particular interests and hobbies and those things make us each totally awesome! We love different types of music, different types of TV shows, and love doing different things to pass the time.
Sure, there are probably a lot of things you like to do together. There are probably many things you'd say are shared interests. But those are the things you tend to focus on together most.
If you both love pizza, it's probably near the top of the list when you are thinking about a date night dinner. If you both love Fall Out Boy or the Foo Fighters, you'll both be super excited when they come to town. If you both love Top Chef, best believe you're going to record it and watch it together.
But what about all those things that you enjoy separately?
What music do you rock out to on the way to work by yourself, knowing it's probably not something your partner would enjoy?
What show do you watch on your phone during lunch because your partner is not likely to find it as entertaining as you?
Chances are, there are a ton of things that you enjoy individually that your partner may not like as much as you. And that is totally okay! Sometimes those things are special and sacred to us being us. But just think of all the discovery opportunities there are if you decided to experience some of those things together?
A huge part of discovery is the willingness and desire to continuously learn more about your partner. One way you can do that is by taking an interest in their hobbies. It doesn't mean that you must ALWAYS do those things together. In fact, we'd probably advise against that. As we mentioned before, many of those things are sacred to us individually. They can be used as "self-care" (something you do for yourself that takes care of your mental, emotional, physical, or intellectual needs). And you don't want to disrupt that.
BUT, learning more about the things that your partner enjoys doing can help you get to know them better and create some discovery.
With this week's Monday Motivation, we will challenge you to discover some of the things your partner enjoys that you may not know much about.
---
MONDAY MOTIVATIONS
WHAT'S YOUR HOBBY?
WHAT TO DO:
Every night before bed this week, learn more about your partner's interests. Ask them questions about the topic and get to know them better. Find out why they enjoy it and how that interest got started. Every small thing you learn allows you to learn more about your partner on a deeper level. We've outlined some topics to help if you need some assistance getting started!
Monday: Music
Example: What genre of music do you like that is different from what I like? What's your favorite band or artist? What was the first song of that genre you listened to? Why do you like that kind of music?
Tuesday: TV Shows / Movies
Example: What are some shows that you like to watch by yourself? How did you get started watching them? Why are you interested in those types of shows? What is your go-to show or movie when you just want to relax?
Wednesday: Hobbies
Example: What are a few hobbies you enjoy that you wish you had more time to do? When was the first time you did that hobby and how did you get started? Who taught you the skills needed for that hobby?
Thursday: Games / Sports
Example: What are your favorite games to play or watch? Why do you enjoy them? Do you have a favorite team or player?
Friday: Food
Example: What sorts of foods do you like that are different from what I may like? If you had to eat only one type of food for the rest of your life, what would it be? What was the first dish of that cuisine that you had ever had?
---
Date Night Ideas
What is a unique interest or hobby your partner has that not many people know about?
Take a moment to think about all your partner's hobbies and interests that may be different from yours. Pretty fun stuff, huh! It's amazing how we each have developed different interests over time, based on our experiences.
With this week's date night ideas, we are going to take it one step further! Now that you've learned each other's hobbies and interests, it's time to put them into action!

Premium member? Click below to see this week's set of date night challenges!
DATE NIGHT IDEAS