How Your Differences Become Your Strengths as a Couple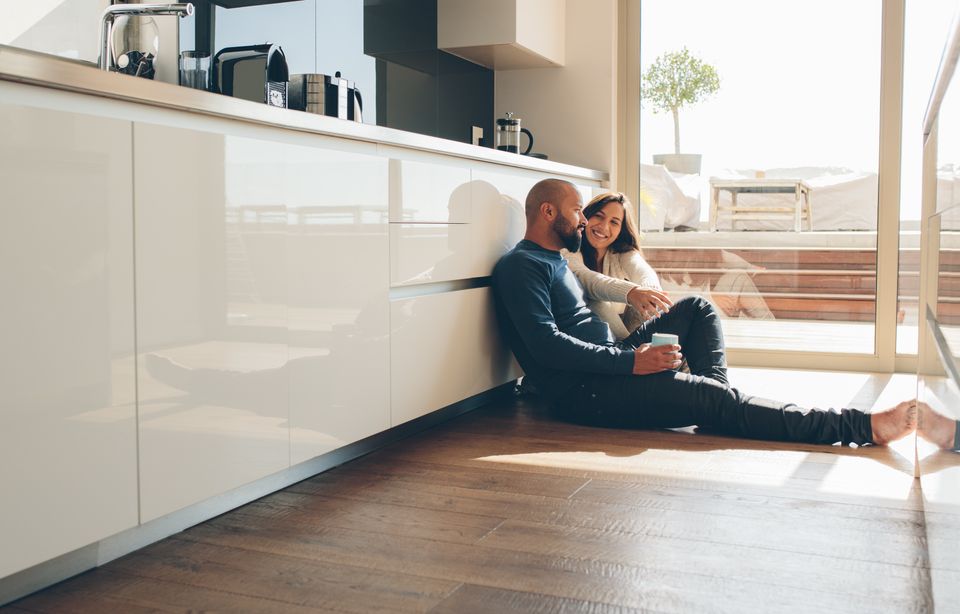 Name a characteristic you each have that comes together to make you a great couple...
In the last post, we talked all about your strengths as a couple. This week, we are going to talk about what makes you a great couple. They're different. We'll explain.
---
WEEK THREE: WHAT MAKES US A GREAT COUPLE
On the surface, it sounds like this topic is the same as last week, right? Well, yes, that is true. The strengths in our relationship are what make us a great couple. But this week, we are going to talk more about fit than purely strengths.

With many couples, there is probably a good mixture of things that make you alike and just as many things that make you different. That mix can help you create a strong foundation for your relationship and can help you become a great couple if you can learn how to use them.

Take a moment in your head to think about some of the things that make you just like your partner, and then make a list of the things that make you different. You can probably come up with those answers reasonably quickly, or at least the main ones.

But have you ever stopped to think about how those things affect your relationship? Let's look at a hypothetical scenario:

Let's say John is very organized. They must have everything written down, and all plans must be situated and concrete. They prefer stability over spontaneity.

On the other hand, let's say Jane is quite the opposite. They are much more likely to fly by the seat of their pants and prefer spontaneity over a rigid plan.

You could probably see the pros and cons to both. John may not be as likely to experience new things but is much better at keeping things organized and rarely find themselves in unplanned situations. Jane may not be as organized, which may lead to mismanaged incidents, but they have a better opportunity to gain new, exciting experiences.

This could cause a lot of tension and frustration between them both. Their ideologies are so different that it may lead to quarreling or at least some uncomfortable situations. They each want the other to be more like them.

But...what if John and Jane used those differences to make their relationship great. What if John used their need for organization to create more strategic plans for the relationship and Jane used their desire for adventure to bring some spice and spontaneity to them both.

They may go to the grocery store with a very specific list of items, including a few new foods to try together.

They may plan to visit a new city together, which neither of them knows about, and have an itinerary on how to make it the best experience ever.

What we want you to focus on most this week is how you both fit together. It's not always easy, but it can be compelling. You don't have only look at differences you have either, just complementary things. Those small characteristics and differences can join to make a great team.

This week's Monday Motivation goes in-depth, but try to identify some of those things that make you a great couple over the next few days.
---
MONDAY MOTIVATIONS
Our Great Madlib
WHAT TO DO:
Before bed each day this week, we want you to answer the following:
[Your name] is __________ and [your partner's name] is __________ which makes them a great couple because __________ !
Each day, find two new characteristics from you both that fit together and then explain why they make you a great couple. Using the situation from earlier, here is an example:
John is ORGANIZED and Jane is SPONTANEOUS which makes them a great couple because THEY GET TO EXPERIENCE NEW THINGS WHILE STAYING WELL PREPARED!
---
Date Night Ideas
We think you're g-r-r-r-r-reat!
This week's date night activities are all about your differences and how they can make you great!

Premium member? Click below to see this week's set of date night challenges!
DATE NIGHT IDEAS